You should ask yourself the most important question: "How can I expand my existing restaurant business?" While working inside of a restaurant every day can make you blind to the expansion possibilities, it is a very good idea to consider new areas for growth. Assess your business's products, sales, and standard procedures. By doing this, you will be able to take the same formula and apply it to a different location. This is a great way for you to get started with a proven plan.
Merchandising
If you have an existing restaurant, you may want to consider diversifying your offering by selling merchandising items. Many restaurants already offer branded apparel, but you can also develop items that are unique to your restaurant. These items are a good way to attract a wider audience. T-shirts are a popular option for novelty merchandising. Other popular items are baseball caps, hoodies, ski-caps, and scarves.
Everything that customers see when they enter your restaurant is restaurant merchandising. Your restaurant's menu and promotional materials will impact how customers feel about it. A restaurant has less time to make a first impression than a retail outlet, so a well-thought-out merchandising plan will make a big difference. When done properly, merchandising can increase your existing restaurant business and create customer loyalty.
Before you start a merchandising strategy, identify the products that your restaurant's target market would love to purchase. Restaurant customers typically appreciate good food and a great experience, so you should choose products that are synonymous with these experiences. You can also use Google Trends to determine which products would work well in your restaurant.
A merchandising display is the first step in selling merchandise at your restaurant. To create eye-catching displays, some restaurants use upcycled furniture. The most important thing to keep in mind is that the merchandise you choose should be in high demand and be affordable.
When designing your restaurant's merchandising plan, it is important to create a brand guide that highlights your restaurant's esthetic, color scheme, logo, and inspiration pictures. This will help your merchandise stand out among your competitors. In addition to that, your merchandising plan should have a theme to help you attract new customers.
Another important aspect of food merchandising is to pair complementary items with complementary items. Pairing similar items can increase the average check, which is important for a successful restaurant.
Social media advertising
Social media advertising can be a powerful tool to spread the word about your restaurant or expand your business. It builds brand awareness and social proof by using content that is already shared by customers and friends. Whether it's a food review or a photo of a great experience, people are likely to trust the recommendations of their friends.
Creating a social media presence for your restaurant can be challenging, but if done right, social media can help you expand your customer base and increase revenue. Before getting started, you should understand who your primary target customers are and develop a content strategy around them. Social media users use different social media platforms in different ways, so it is important to take this into consideration when creating a social media strategy to promote your restaurant.
Social media is constantly changing, so you need to keep up with the latest updates and trends. A social media management tool can help keep you on top of your social media accounts. A good option is a tool called Unified Social Inbox, which brings all your channels together into one screen and allows you to manage notifications. People love to be in the know, and they'll want to be able to stay up to date with what's happening at your restaurant. You can keep your followers interested by hosting a monthly contest and giving away a free meal for your regular customers.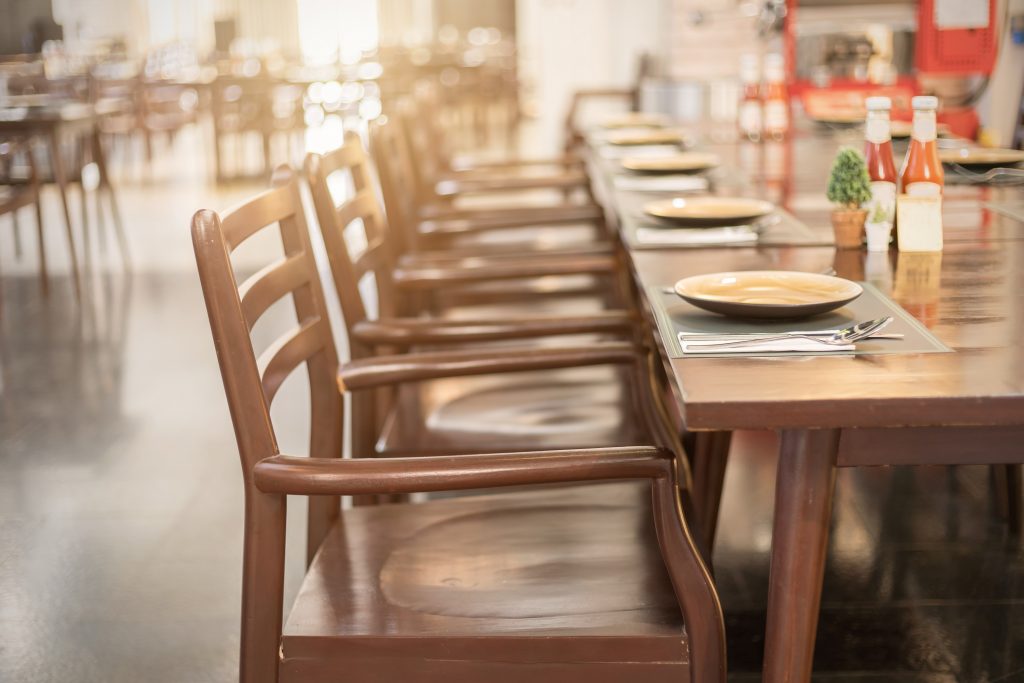 Instagram is another way to increase popularity for your restaurant. This platform is free to use, and it offers many benefits for your existing business. You can use Instagram to show off your food and decor. Instagram's most popular topic is food. You can post photos of your pizza, steak, and sushi. You can also create a business account on Instagram, which is a great way to advertise and not spend any money.
Besides Twitter and Instagram, you can also use Facebook to advertise your restaurant. It's simple to use. To increase your visibility, make sure you use the right tools. Your Facebook page should have a consistent brand identity. To attract more people, use images and videos. A profile picture should be consistent and of high quality.
Opening a new location
A new location can be a great way for you to grow your restaurant business. Before you move forward with the expansion, there are some things you need to consider. First, analyze your current business. For example, consider the menu, proximity to customers, front-of-house staff, and connection to the community. Additionally, create a wish list of what you want from your new location.
If you are a restaurant owner, it will help to do a little research on your target market. You can use tools like Eater to research the local restaurant industry. You can also visit popular restaurants in the area. You can find out what food is most popular with their customers and analyze the demographics. For example, younger diners may prefer new items, while older diners might prefer classic dishes.
You can also determine the factors that make your restaurant profitable by understanding the demographics of your current customers. If your current location is a hit, you may want to consider expanding to a more diverse location. You don't have to double your sales. However, you can increase your guest base and maximize your profitability.
If you're a restaurant owner, you should also know that opening a new location can be a challenge. Getting financing is important and can be difficult, especially if you've only opened one location. While a traditional loan is an option, you might also consider a Merchant Cash Advance (MCA), which can provide the capital you need. The MCA is much more affordable and you can repay it by a percentage of your credit card sales. Another option is to try crowdfunding your restaurant by setting up a Kickstarter campaign. The success of the Botanica in Los Angeles is an example of this. It raised $25,000 via crowdfunding.
A standard procedure is another important tip for opening a new location. This will ensure consistency in your new units' food quality. Also, you should have detailed operational procedures that can be duplicated. It is important to document your procedures in order to make it easier to expand your business.
Expanding your menu
Before you expand your menu at your existing restaurant, it's important to analyze your customer base. What type of cuisine is most popular in the area? What is the average spending power of these customers? If you've been in business for a while, you may have an idea of what types of dishes customers like and spend a lot of money on. To learn more about what your customers like, you should gather data on your current menu and the demographics of your new location.
Next, think about the marketing strategies you will use. Social media can be used to inform your customers about your new menu offerings. You can also create colorful flyers and email marketing campaigns. You can also invite influential bloggers and influencers for a special lunch or dinner to unveil your new menu.
Expanding your menu can be difficult, but it can also be rewarding. It is important that you look at your strengths as well as your weaknesses. It's also helpful to have a marketing plan early. Attractive menus can help you attract new customers. You can choose from an array of design templates at sites like PosterMyWall.
You can use a cloud-based kitchen, set up a location at your convenience, or order-delivery services if you are concerned about the cost of testing new menu items. You should give yourself a month to try the recipes. In that way, you'll be able to see whether the items will be a hit or a failure.